To fill the silence I thought I'll post some stuff I made lately, nothing wild. Just to have a reason to update my site hahaha.
Glass: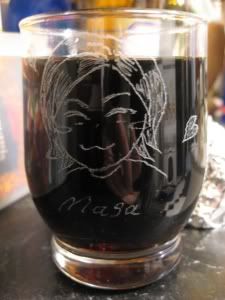 Then I started on a new figure: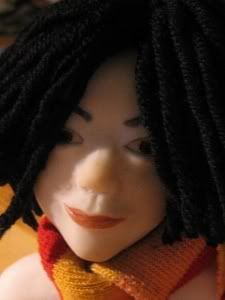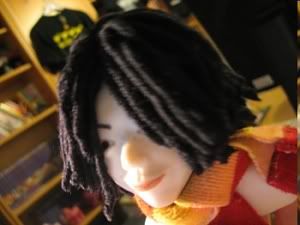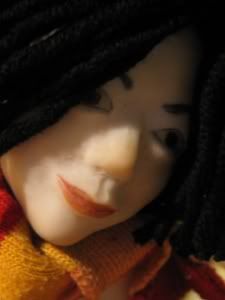 And I gave him and the old doll both hair, but, due to the lack of money I made it from wool.
The old one with the new, uhm, "hair" *cough*: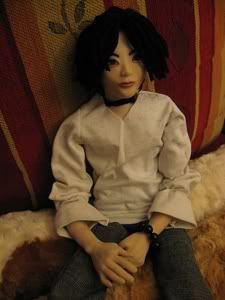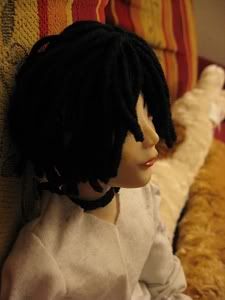 It's very... hm. Yes. The first one looks like a rastafarian and the second, hmhmhm, Robert Smith meets a mop? Very unusual to look at, considering that on real masa's head you can pretty much count the hair, seiner ist ja doch ein eher übersichtlicher Haarschmuck um es auf Deutsch zu sagen (sorry masa hahaha). I really hope that sometime I can afford a nice wig for both, because this... uhm... *rips own hair out*
Anyway, I hope you have a bit fun looking at the stuff. Now I only have to wait for masa to return with dreadlocks and a reggae band so he will match my fanart *taps foot* XD
I bet that would look cute. Three dreadlocks on the left, four on the right, two on the back... *snorfle* Ok enough with that. His hair is nice, yeha.

Well, apart from my nonsense there is nothing new, alas. I will try to put some stuff up on YouTube these days, I think I still have some to share, have a nice spring everyone!